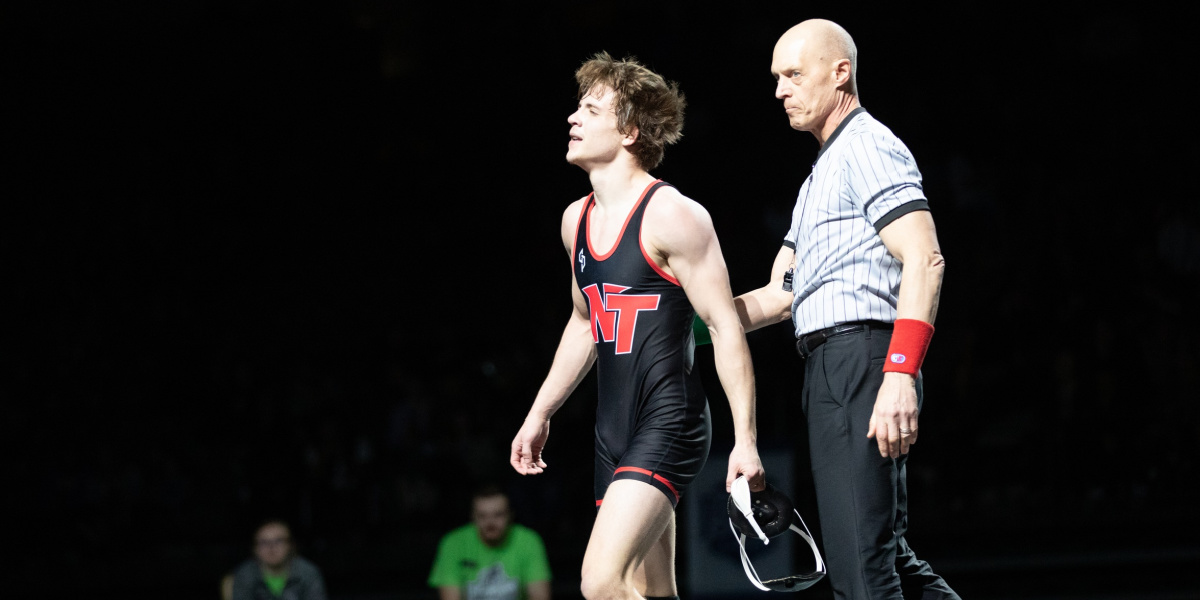 Photo: NJCAA
The Open Mat NJCAA Men's Wrestler of the Year: Jett Strickenberger
The Open Mat presents awards annually in three categories for each division of college wrestling at the conclusion of the season. Awards are presented for Wrestler of the Year, Freshman of the Year and Coach of the Year.
The Open Mat NJCAA Men's Wrestler of the Year: Jett Strickenberger (Northwest Kansas Tech)
Not only did Jett Strickenberger claim a national title in arguably the toughest weight class in the NJCAA, 125 pounds, he dominated this season. His marvelous sophomore campaign for Northwest Kansas Tech culminated in a gutsy 7-6 win in tiebreaker over previous NJCAA pound-for-pound No. 1 Jakason Burks of Iowa Western in the national finals. Strickenberger was undefeated all season, and it wasn't because he dodged tough opponents. Strickenberger won the Cowboy Open to start the season, beating four Division I opponents, including eventual 133-pound starter for Wyoming Garrett Ricks. (Ricks was the 2022 NJCAA national champion at 125 pounds.) Strickenberger won the UNK Open and the Doane Open, defeating some of the best wrestlers in Division II and the NAIA along the way, while not really being challenged. He bumped up midseason for a super match against the top-ranked 133-pounder, Jason Henschel of Pratt. Strickenberger won that match by major decision, 14-4. Henschel wound up finishing runner-up at the NJCAA Championships at 133 pounds. Strickenberger's dominance was on display in the regional when he won by technical fall, 28-13, in the finals. He had four pins at the national tournament before defeating Burks, the pound-for-pound No. 1 and returning NJCAA runner-up. For these reasons, Strickenberger has been selected as The Open Mat's NJCAA Men's Wrestler of the Year.