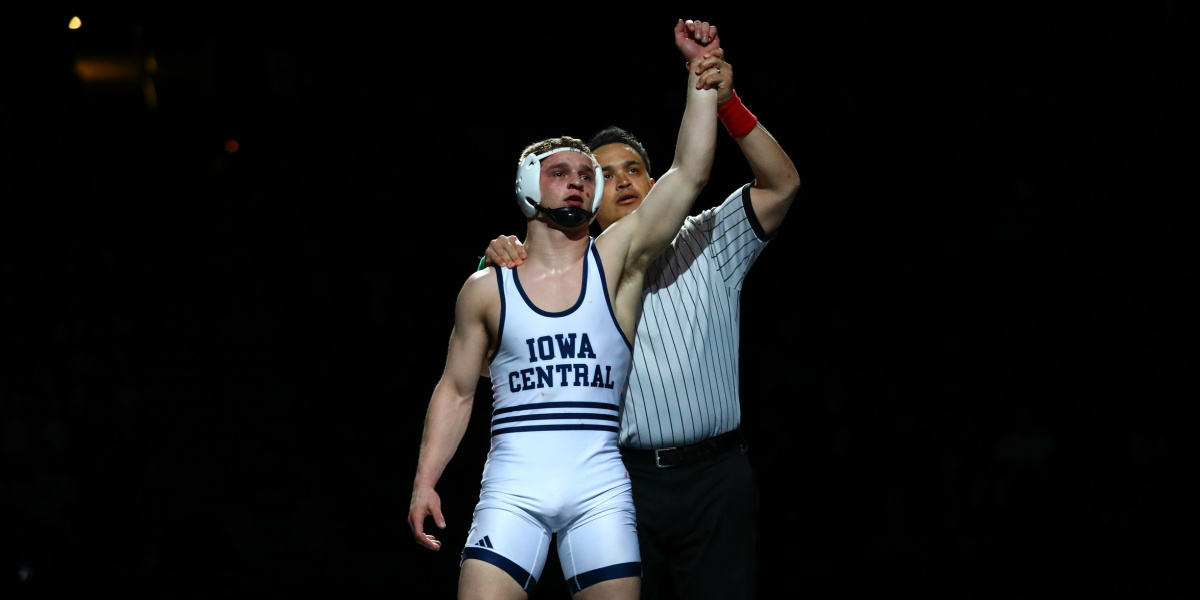 Photo: NJCAA
The Open Mat NJCAA Men's Freshman of the Year: Matt Sarbo
The Open Mat presents awards annually in three categories for each division of college wrestling at the conclusion of the season. Awards are presented for Wrestler of the Year, Freshman of the Year and Coach of the Year.
The Open Mat NJCAA Men's Freshman of the Year: Matt Sarbo (Iowa Central)
Iowa Central freshman Matt Sarbo dominated his way to a national championship this season at 149 pounds. Sarbo avenged his only blemish this season by pinning Kana'i Tapia of North Idaho in the national semifinals. Sarbo used the earlier loss to light a fire under him, according to Iowa Central head wrestling coach Luke Moffit. Sarbo is a Pennsylvania native who started his college wrestling career at Division I Lock Haven before transferring to Iowa Central. He dominated his way to a district title in arguably the strongest NJCAA district, North Central, with two pins. Sarbo loved scoring points all season, winning wild high-scoring matches, including a 20-13 victory in the finals match at the Yellow Jacket Open, which was his first appearance for Iowa Central. Sarbo picked up three other ranked wins in the regular season before winning the NJCAA national title at 149 pounds.