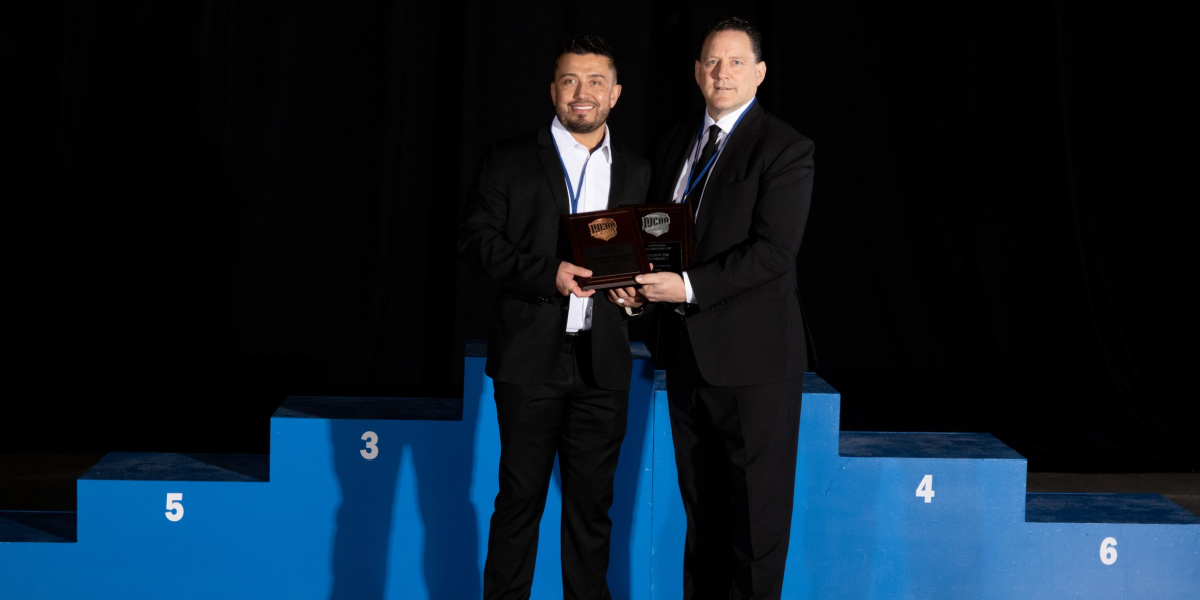 Photo: NJCAA
The Open Mat NJCAA Men's Coach of the Year: Art Castillo
The Open Mat presents awards annually in three categories for each division of college wrestling at the conclusion of the season. Awards are presented for Wrestler of the Year, Freshman of the Year and Coach of the Year.
The Open Mat NJCAA Men's Coach of the Year: Art Castillo (Western Wyoming)
Art Castillo is The Open Mat's NJCAA Men's Coach of the Year after leading Western Wyoming to its first national title at the 2023 NJCAA Wrestling Championships. The Mustangs ran away with the title, winning by 21.5 points over runner-up Pratt on the strength of 10 national qualifiers and eight All-Americans. The Mustangs were led by national finalist Darion Johnson (184), as well as Cody Phelps (133), who battled back for third place,. Bridger Ricks (125), Joe Mecham (141), Chris Lopez (149) and Christian Smoot (174) all placed fourth. Jayden Luttrell (157) and Talmage Carman (197) were also All-Americans, with Holden Andrews (165) and Matthew Boone (285) qualifying for the national tournament. Western Wyoming also cruised to the Plains District title, winning by 40 points and crowning six champions. Travel issues caused Western Wyoming to miss the National Duals. Castillo, who just completed his 14th season at Western Wyoming, was inducted into the NJCAA Coaches Hall of Fame in 2022. He serves as the Student-Athlete Academic Coordinator at Western Wyoming, helping students progress academically.