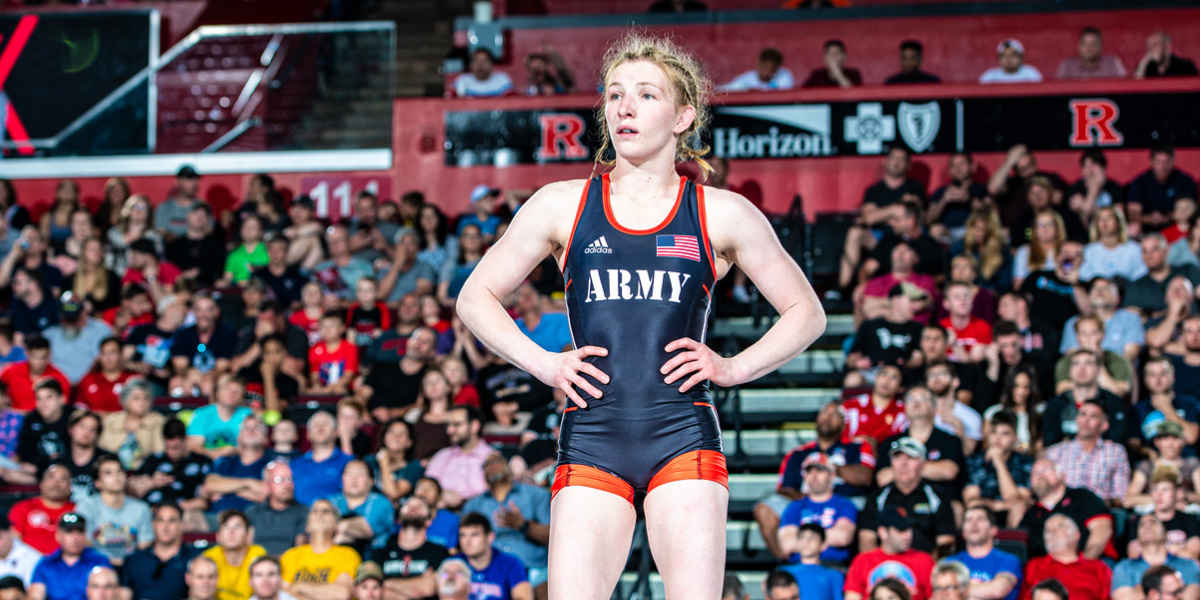 Photo: Sam Janicki
Whitney (Conder) Cox named women's wrestling coach at Siena Heights
ADRIAN, Mich. -- Siena Heights athletic director Sue Syljebeck has announced the hire of Whitney Cox as the SHU head women's wrestling coach. She is the second head coach in program history.
"We are excited to welcome Whitney to Siena Heights University," said athletic director Sue Syljebeck. "We are thrilled to have such a high-caliber competitor leading our young women. Whitney's own accomplishments on the mat made her stand out in a pool of quality candidates and I look forward to watching her push the Saints' women's wrestling program to further heights."
Cox, a native of Puyallup, Wash., was a two-time placewinner in boys state in high school. She wrestled two years for Northern Michigan University before moving to the Olympic Training Center in Colorado Springs, Colo., in 2008. An Army veteran, Cox served in the military from 2012 until 2023 January and competed as a wrestler and team leader for the Army's World Class Athlete Program at Fort Carson, Colo.
Cox has competed on the international stage for more than a decade. Wrestling at 50 kilograms (110 pounds), where she was a five-time U.S. World Team member and six-time U.S. Open champion. Cox was an alternate for the U.S. Olympic Team that competed at the 2016 Summer Olympics in Rio de Janeiro, Brazil. She was a Junior World Champion in 2007.
Cox is also a she is a two-time Pan American Games champion (2015, 2019). In 2019, she was the silver medalist at the World Military Games. She was also a Military World Silver medalist and a Pan American Champion in 2018.
"I'm excited to get this program up and running, and have some fun, and get working with these girls," Cox said.
Along with her athletic/coaching duties with the Army WCAP Team, Cox has also coached at the high school level. Most recently, she was assistant coach of Vista Ridge High School in Colorado Springs. Currently, Cox is a coach with the U20 women's wrestlers whom are preparing for the 2023 Pan American Games in Santiago, Chile, this summer.
Cox, who was recently married to J'den Cox in January. Her maiden name is Whitney Conder they also have four dogs (Reggie, Orion, Roo, and Zailey), she is also a graduate of Trident University in Cypress, Calif., with a bachelor's degree in Science and Leadership.