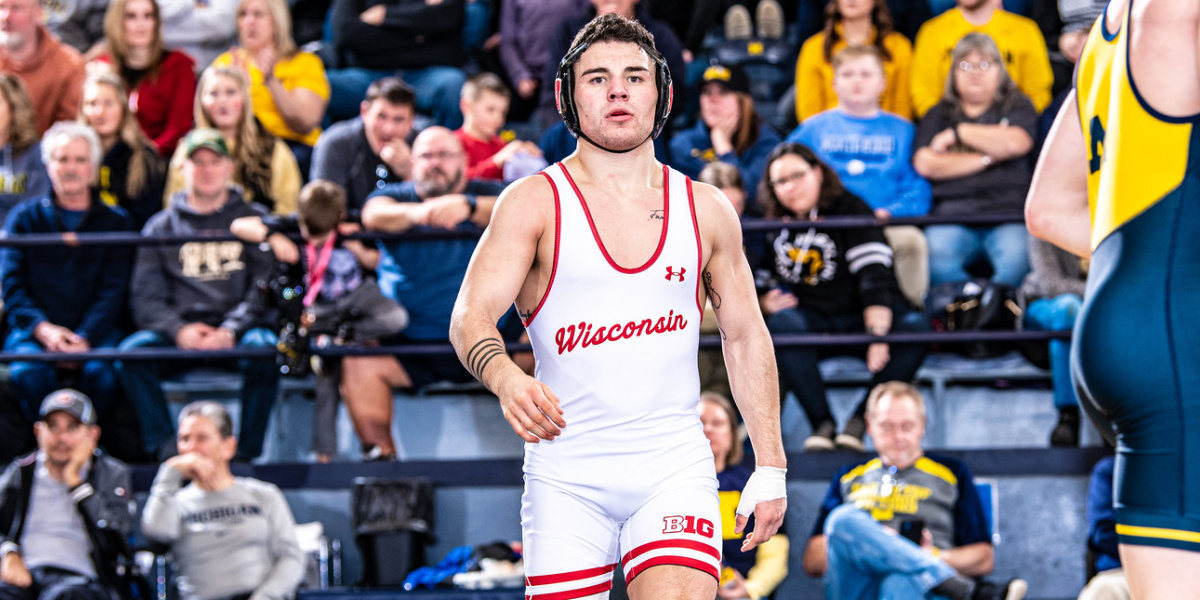 Photo: Sam Janicki
Gomez announces that his college wrestling career is over
Austin Gomez's college wrestling career is over.
He announced Thursday on social media that will not be applying for a medical hardship year.
"After taking some time to reflect on this past season, I have decided to not apply for my medical hardship year and not take my final year of eligibility," Gomez wrote. "I believe this is the best decision for myself and my wrestling career. I am fully confident and happy (with) how my career went. I can say I gave everything I could into becoming a national champ, but it's time to move on.
"I would like to thank Coach Bono, Reader, and Gross for taking a chance on a guy who thought his career was over and (helping) me get back to where I belong. I owe them the world. I am excited to dive head first into the freestyle scene to accomplish my goals of becoming a World and Olympic Champ."
It's been a pleasure. pic.twitter.com/CnHqC15UsS

— Austin Gomez (@agomez_149) May 11, 2023

Gomez started his college wrestling career in 2017 at Iowa State, reaching the round of 12 at 133 pounds in 2019. After battling concussions and injuries, Gomez stepped away from wrestling for a couple years before announcing his return to college wrestling in 2021 at Wisconsin. As a Badger, Gomez placed fourth at the 2022 NCAA Division I Wrestling Championships at 149 pounds. This past season, Gomez defeated four-time NCAA champion Yianni Diakhomiahlis early in the season but suffered a leg injury in a late January dual meet against Northwestern. Gomez's injury hindered his performance as he went 0-2 at the Big Ten Wrestling Championships but earned an at-large berth. At the 2023 NCAA Division I Championships, Gomez went 2-2 and fell short of All-America honors.
Gomez compiled a career college record of 59-17. He earned a spot on Mexico's world team in freestyle at 65 kilograms and is expected to compete at the 2023 World Championships.