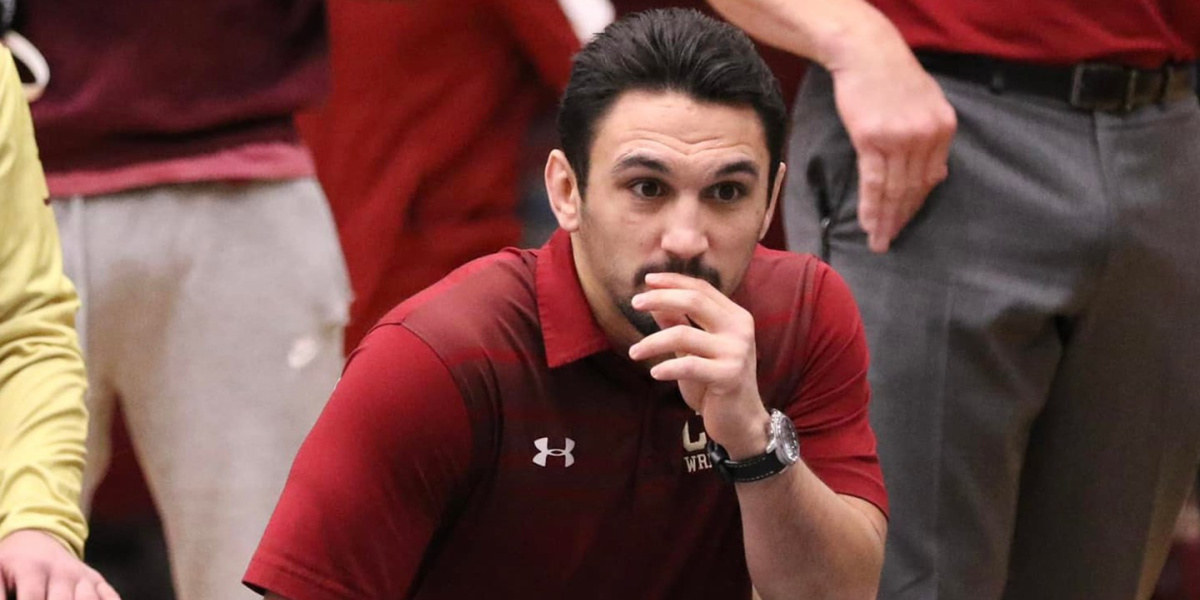 Carton named UW-Platteville head wrestling coach
By UW-Platteville Sports Information
PLATTEVILLE, Wis. -- Topher Carton has been named head coach of the University of Wisconsin-Platteville wrestling team, as announced today by Director of Athletics and Assistant Chancellor for Sports Administration Dr. Kristina Navarro.
"I am thrilled to welcome Topher Carton to UW-Platteville as our next head wrestling coach. Topher's extensive background as an NCAA Division III coach, club director, academic success coach, interim assistant AD for COVID health and safety operations, and NCAA Division I wrestler make him the perfect fit to move the program forward. Topher's energy is contagious, and his vision is in direct alignment with our athletic department and institutional mission. I have no doubt he and his wife Kelsie will make an immediate impact on campus and in the community," said Navarro.
Carton brings five years of NCAA Division III coaching experience, most recently serving as assistant coach since 2019 at Coe College in Cedar Rapids, Iowa. Since starting his coaching career, he has coached 23 national qualifiers and 15 All-Americans including three national champions.
"I am honored and grateful to be named the head wrestling coach at UW-Platteville. My focus is going to be bringing together the University, surrounding community, and alumni to work on developing our current team and continue building for the future. I know this program has a lot of potential for success, and I am excited to hit the ground running to bring Pioneer Wrestling to new levels both on and off the mat," said Carton.
The Rock Island, Illinois native wrestled himself at the University of Iowa and was a four-year varsity letter winner and 2017 national qualifier for the Hawkeyes. Carton graduated with a Bachelor of Science in Sport and Recreation Management and a Bachelor of Arts in Business Studies and Entrepreneurship.
After Iowa, Carton moved to Bismarck, North Dakota where he served as graduate assistant coach at the University of Mary. He returned to Iowa to take over as Director of the Eastern Iowa Wrestling Club and soon joined the Kohawk staff.
Prior to Iowa, the Davenport Assumption High School graduate finished with a 175-2 career record and was a three-time state champ along with a four-time state finalist.
Carton's first day in the office will be Monday, May 15.