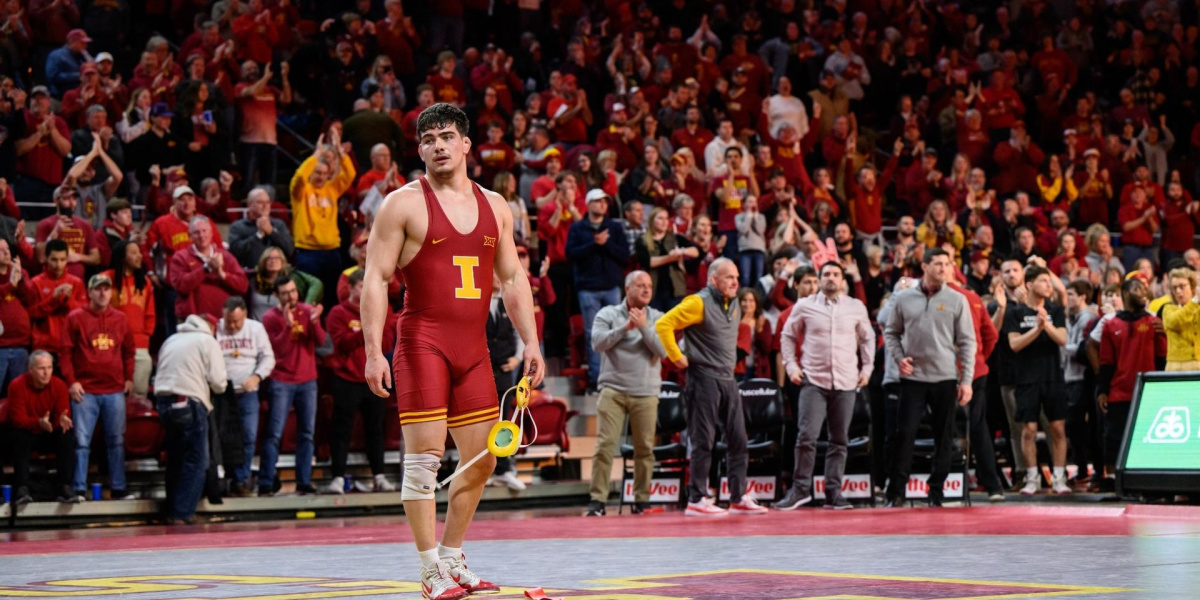 Schuyler joins Iowa State staff as graduate assistant
By Iowa State Sports Information
AMES, Iowa -- Iowa State head coach Kevin Dresser announced the addition of Sam Schuyler to his 2023-24 staff as a graduate assistant Monday afternoon.
"Sam sets a great example in the wrestling room for how our guys should go about their business and we are so excited to keep him in the program," Dresser said. "He will work towards his master's degree while continuing his wrestling career at the international level."
Schuyler spent his final two collegiate seasons at Iowa State following three years at Buffalo. The heavyweight finished his career with a 70-35 record, including a 37-13 mark as a Cyclone, and as a three-time NCAA Qualifier.
After going 0-2 at the 2022 NCAA Championships, Schuyler devoted his offseason to the weight room and perfecting his craft. The improvement was noticeable in his final season.
In 2022-23, Schuyler wrestled to a 20-5 record with 12 wins over ranked opponents, including seven ranked in the top 15. None of his five losses came against anyone seeded worse than No. 11 at the NCAA Championships.
Schuyler battled through injury to reach the blood round (Round of 12) at the NCAA Championships, but ultimately fell one win shy of All-American status. He logged the best conference finish of his career as a senior, placing second at the Big 12 Championship.
He became a reliable anchor to the Iowa State dual lineup. In four duals during the season, Iowa State's opponent had a chance to win the dual in the final match and Schuyler's win sealed it for the Cyclones. Most notably, when he secured a takedown with less than 15 seconds remaining to defeat No. 5 Dayton Pitzer (PITT) and win the dual.
Schuyler is currently a resident athlete at the Cyclone Regional Training Center.
He received his bachelor's degree in liberal studies from Iowa State in 2022 and is working towards a master's degree in higher education.